What We Can Do For You
If you're hoping to change things up in your career or simply want a position better suited to your skills, we'll work side-by-side to help you find a role that matches your needs. Your journey with us starts by simply applying online. Once you've applied, one of our qualified staffing specialists will reach out to you and identify the best path forward.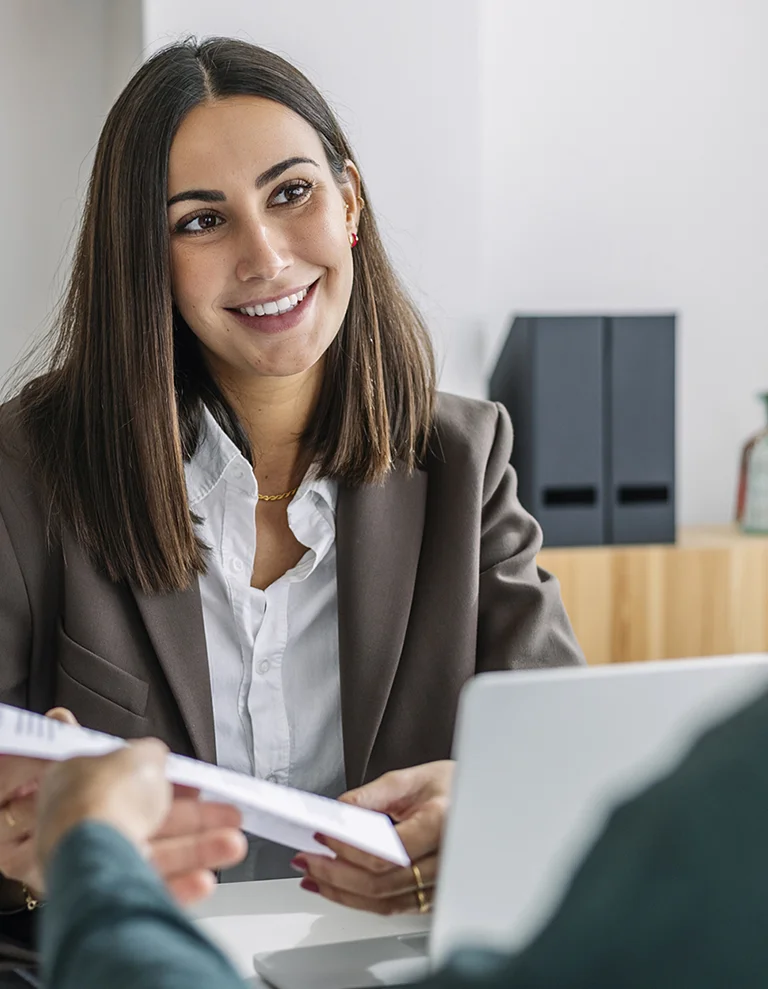 What We Offer
Healthcare

We offer healthcare that is Affordable Care Act compliant, limiting your risk of government fines or fees.

Holidays

Associates at specific clients have the opportunity to earn paid vacation and holidays. This information is provided at time of placement.

401(k) plan

You'll be eligible to participate in a company-sponsored 401K Retirement Plan.

Direct deposit pay

Access your money in the quickest, most effective way and receive your pay stubs electronically.

Full-time opportunities

Most assignments come with the opportunity to become a full-time associate with the client after a successful probationary period.

Personalized solutions

Since we are a technology driven company, we are able to provide candidates and associates with the flexibility of accessing online portals to complete the onboarding paperwork, view paystubs, and access W2s.

Trained staff

We have helpful and trained staff in each of our offices.

Multiple industries

We have a client base with multiple work opportunities across various industries. Assignments range from assembly lines to professional office environments.
When we say we're here to help, we follow through.
30% of our Associates are hired full-time, exceeding the American Staffing Association's stats
Up to 50% lower turnover rates than our competitors
Previous testimonial
"My name is Anna Garcia, and I have been working for Time Staffing as a lead for about two years. This company is great to work for. I have had such a great experience. I enjoy working with the people I work with and have learned a lot. The best part of my job is being able to translate and help with the application process."

Anna Garcia, Team Lead

"Working at GOJO has been a great experience. The managers are nice and listen and help solve problems. The other employees are also kind and respectful and know how to make the day go quickly. The overtime availability is super nice too."

Lawrence Hall, Warehouse Associate

"The Staff at Time Staffing is great and helpful, and they are very approachable and responsive. They make finding work easy and do all they can to make sure their employees are comfortable at work."

J.S, 1st Shift Assembler

"Just wanted to drop a quick note about the staff at Time Staffing in Upper Sandusky. The people in the office are always polite when I call, needing assistance on any matter. If they don't have an answer, they will find out and get back to you right away. They have been a great group to work with! They all need to give themselves a pat on the back on a job well done!"

Jeff. S

"I had a wonderful experience with Time Staffing, Inc. They were knowledgeable and professional, provided valuable advice, and assisted my needs when looking for employment. They acted promptly on any questions I may have had. I would highly recommend them to anyone looking for a job."

Tanya K., Receiving Inventory Specialist (hired by client)

"Time Staffing has given me better people skills. They try to find a job that matches the person's skills, where they will fit in. Everyone in the Toledo office works as a team to find the best jobs for the most qualified employees."

G. Rehklau, Rideshare Coordinator

"Working at Time Staffing has been an awesome experience for me. They provide the best hourly wage jobs and transportation for those who need transportation. Knowing how the economy is, they make it feasible for you to go. Aaron is the best to work for. He listens to the candidates, clients, and staff's needs and tries his best to meet them. He understands the assignment."

A. Lane, Rideshare Coordinator

"Time Staffing is a great company to work with! If I ever have an issue with pay or time off, they are always understanding and very helpful. I recommend Time Staffing to anyone looking for employment. They have a small business touch for as large as they are, and I appreciate that!"

Patrick G., Machine Operator

"Miss Deb, I would like to take a moment to express how you treat your people. We seldom feel like just your people. The relationship is more like family. You pay attention and are always there as a team with answers or even to help with concerns. I would and do highly recommend all of my people to your agency. Fair, attentive, and all out amazing."

Amie Arter, Hired Full-Time by Client
Next testimonial