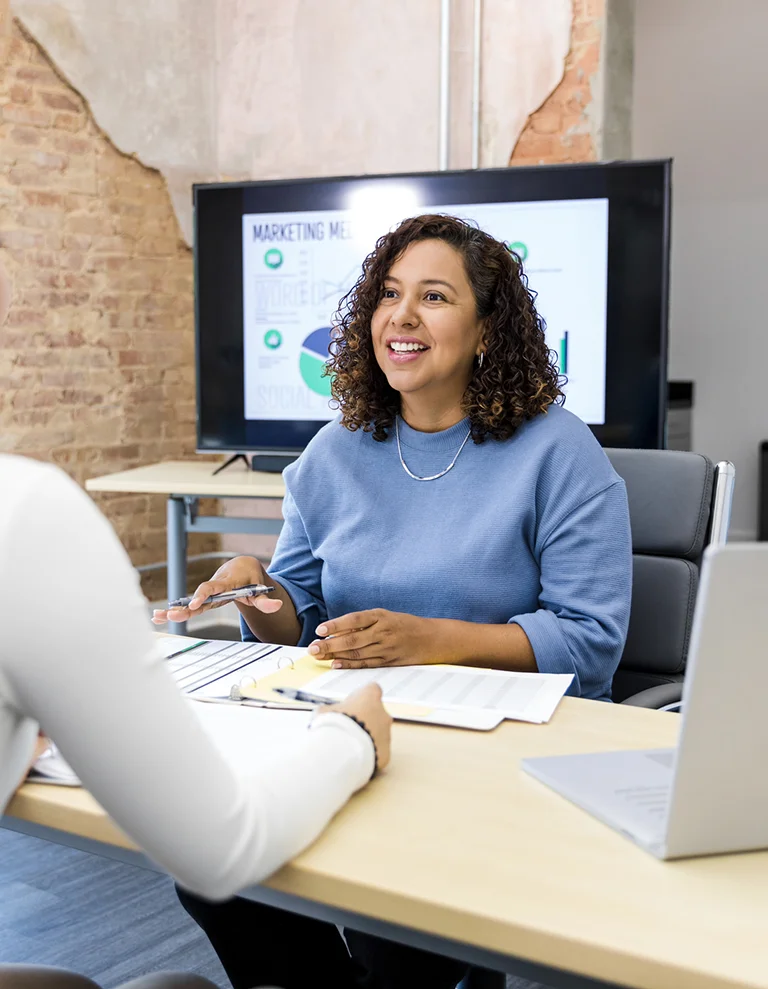 Why Choose Time Staffing?
Employers value our professional approach to staffing and our expertise in various industries.
Our years of experience in the staffing industry have helped us create a comprehensive pre-screening process tailored to your specific needs. We handle everything from the interview to the administrative details and more.
Once the ideal candidate has been selected, one of our managers or staffing specialists will be available 24/7 to handle any employee issues that might arise. As part of our personalized service, we provide several recruitment options to meet all your staffing needs.

Contract Staffing

You can use contract staffing if you're in need of temporary services. It provides a flexibility to meet production goals at an all-inclusive rate that encompasses payroll taxes, unemployment, worker's compensation, and more.


Contract-To-Direct

We'll find you the perfect candidate for a predetermined length of time. At the successful conclusion of the contract period, you can choose to directly hire your new employee at no additional cost. During the contract period, all costs associated with payroll, taxes, worker's compensation, health insurance, and unemployment are managed by Time Staffing Inc.


Direct Placement

In cases where you need to expedite the hiring process, we'll step in to find you the right candidate! We'll screen and qualify them to make sure all your requirements are met. And you'll have the opportunity to interview candidates to make the best selection.

Previous testimonial
"It has been a pleasure working with Time Staffing. I started working with them in Ashland, and they were a huge help being located in the area and able to get bodies in the door for us to work with. When I transferred to Wooster, we also worked hard to transition them to that area. They have been a huge help in bridging the gap that we needed to ensure we had bodies in the building to work. Deb has been a huge help making sure any issues are taken care of and with her being on site she doesn't waste any time coming to the floor to handle the issues."

W.P. - Management

"As one of the premier manufacturing plants in our community, we are grateful for the employee placements we receive from Time Staffing. Their employees consistently work hard, improve our culture, and help the Willard plant remain the 'Goldfish capital of the world.'"

Brad Selan- Employee Relations Manager-Pepperidge Farms Willard Ohio

"We appreciate our great working relationship with our local team, Brenda and Brittany. Through the ongoing usage of the Recruitment Process Outsourcing, we let them know when we have a specific need, and they get to work on it. They do a great job of keeping the lines of communication open and asking questions to be sure there are no misunderstandings. We thank them for their continued support and look forward to partnering with them in the future."

Teammate Service Specialist

"Times Staffing is one of the most personable and results-driven staffing companies we have had the pleasure to work with. They always pay keen attention to the needs of their clients as well as provide excellent communication."

Nikki McCoy-HR Manager Cerco
Next testimonial
Still Have Questions?
We have all the answers. Check out our FAQ for more info on what we do, and how we can help.
Employer FAQ
Ready To Partner
We are committed to your success and identifying the best workforce solutions to meet the demands of your business.
Contact Us